Shopping Cart
Your Cart is Empty
There was an error with PayPal
Click here to try again
Thank you for your business!
You should be receiving an order confirmation from Paypal shortly.
Exit Shopping Cart
LANDSCAPE AND TREE SERVICE, LLC
| | |
| --- | --- |
| Posted on February 18, 2013 at 6:10 AM | |
The quality of your soil can greatly impact the health and nutrition of the plants in you yard.  Which in turn can greatly affect the overall value of your home.  Studies have shown that a healthy yard complete with well chosen plants and healthy turf can increase home re-sell value by up to 10%.
And it all begins with the health of your soil....
Your soil is filled with millions of microorganisms, worms, and insects...along with many minerals and organic matter..it is truly a living organism and just like humans..needs a balanced 'diet' and periodic maintenance.  
In this blog I will provide you with a brief overview of soils and how I can help you to diagnose the overall health of your soil.  
Benefits of healthy soil:
Enhances drainage and water-holding capacity
Promotes soil organisms
Increases soil organic matter
Supports plant fertility
Reduces erosion 
A good quality soil is approximately 25% water, 25% Air, 45% Minerals (clay, silt, sand) and 5% organic matter.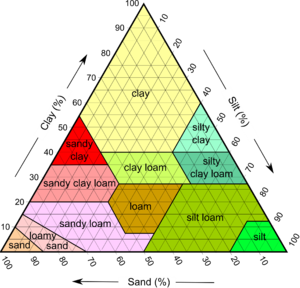 SOIL PH
The greatest influence on plant nutrition is soil pH, which is a measure of the hydrogen ion (acid-forming) soil reactivity, and is in turn a function of the soil materials, precipitation level, and plant root behavior. 

The red area indicates acid and the blue area indicates base.  A pH level of 7 is neutral.  Soils in the Lenox area are often slightly basic due to the large quantities of Limestone.
Generally speaking, most cultivated plants are happy in soils with a pH of 6.0 to 7.5. Since 7 is neutral on the pH scale, anything slightly more acidic or slightly more alkaline shouldn\'t make much difference to most plants. 
Some acid loving plants include:  Blueberries, Azaleas, and Rhododendrons 
DRAINAGE
Soil drainage is another key factor in plant health.  For lawns I recommend a biannual core aeration program (spring/fall).  
Aeration is the process of mechanically removing small plugs of thatch and soil from the lawn to improve natural soil aeration. 
Benefits of Core Aeration
Improved air exchange between the soil and atmosphere.
Enhanced soil water uptake.
Improved fertilizer uptake and use.
Reduced water runoff and puddling.
Stronger turfgrass roots.
Reduced soil compaction.
Enhanced heat and drought stress tolerance.



SOIL TESTING

 





A 

soil test

 is the analysis of a soil sample to determine nutrient and contaminant content, composition and other characteristics.   A soil test can determine pH,  fertility, or the expected growth potential of the soil, indicate nutrient deficiencies, potential toxicities from excessive fertility and inhibitions from the presence of non-essential trace minerals. The test is used to mimic the function of roots to assimilate minerals.

(Wiki) 




Upon completion of  your soil test and analysis-if I find areas of defficencies I offer all natural/non-toxic fertilization services for both lawns and trees/shrubs along with other practices that will further support the health your soil.




I do offer soil testing services and if you are interested to have one completed for your yard contact me today at 413-348-4505 to schedule an appointment.













Categories: Landscape Design

0

/