LANDSCAPE AND TREE SERVICE, LLC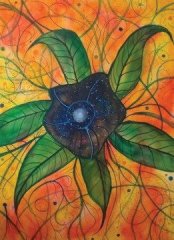 At Scott Harrington's Home, Tree and Yard Care Service, I improve the quality of your home/landscape in a way thats good for the environment  and good for your health.

Values: Personal. Creative. Professional
Provide superior customer service
Protect the quality of the environment
Encourage innovation/creativity
Practice sustainable development
Offer educational opportunities
Utilize locally sourced services/products
Use all natural/organic products whenever possible
Build community connections
What makes my business unique:
1) ART.
 I have an extensive background in art and graphic design. Familiar with unique color combinations of plants/flowers..blending of textures with earth features...etc... This training and experience allows me to have that 'artistic eye' that distinguishes a normal landscape from one that really stands out. You can see some of my artwork on my
You Tube Channel
 and at my
online art gallery
2) HEALTH.  I also have an extensive background in Fitness, Massage Therapy, Nutrition and Yoga.  This means that I am up to date on the best products/services  for you, your health and your home/landscape.  Fruit Trees, Medicinal Plants, Herbs, Berries.  Edible Landscapes available.  Organic and/or all natural fertilizers also available.
3) SMALL.
 Being a smaller company allows me to really focus on your individual needs.  I stay in touch with most of my clients through out the year and I appreciate the community minded approach to business.  I collaborate with clients/neighbors regularly.  Big commercial companies often have large crews with large work loads leaving them with very little time to answer questions and develop any sort of relationship/connection with their clients. I am there at every step of the process to insure that everything is done correctly and to you liking.  Which is why all of my work is fully guaranteed.  100% customer satisfaction.  See my list of testimonials on this 
blog
.
4)  FRESH.  I am up to date on the latest trends and I attend classes/conferences regularly.  I attend as part of my mission to serve as an educational resource to you-my clients. So I am new in some regards...and seasoned and very experienced in others.  
I have a long history of experience in Biology, Environmental Science/Education and Horticulture.    My father owns the longest running tree service in Madison, WI and he has served as my mentor which has helped to pave the way for me to open my own business.  
I hold a Masters Degree in Education and a Bachelors Degree in Biology. I belong to numerous professional organizations to which I donate my time and resources to on a regular basis. 
5) GREEN  I use organic and all natural products when ever possible. I utilize local products/services also part of my mission to build community here in the Berkshires.  If it can be recycled or reused I make every effort to see to it that it is.  So you can rest assured knowing that you are doing what is best both for you and for the environment when you hire me. 
/